ideaForge is committed to enhancing the competency of Drone technology among young students. This initiative shall help to build best-in-class Drones within our country. As another step towards this endeavor, ideaForge has signed an MOU with MIT–WPU. The MOU shall facilitate the industry-academia relationship which may help to take the knowledge to the students and vice-versa. ideaForge is a highly technology-driven organization and partnership with institutes like MIT will help in building further the culture of research for both students and working professionals.
MIT World Peace University, known as MIT-WPU, is a centre for scientific, educational, technological and spiritual development for the youth. The university enable its students to face the challenges of the present and the future technical advancements of a fast changing world by incorporating best of academics, industrial, research and value-based education witnessing a rapid growth & expansion in terms of uniquely designed Educational Program conducted by MIT Group across 10+ campuses across India covering 1000+ acres of area with world class infrastructure and amenities. The university's founders have now embarked upon a journey to make their Vision of 'Attaining World Peace through Education.'
The MOU was signed in the presence of Mr. Sachin Mathur–GM HR, Mr. Avinash Gowada–Director Perception System and Ms. Nupur Seth–AGM HR from ideaForge and Dr. Prasad Khandekar, Dr. Vinaya Gohokar, Mr. Pravin Patil, Mr. Sudarshan Arya and Ms. Priyanka Pathak from MIT-WPU.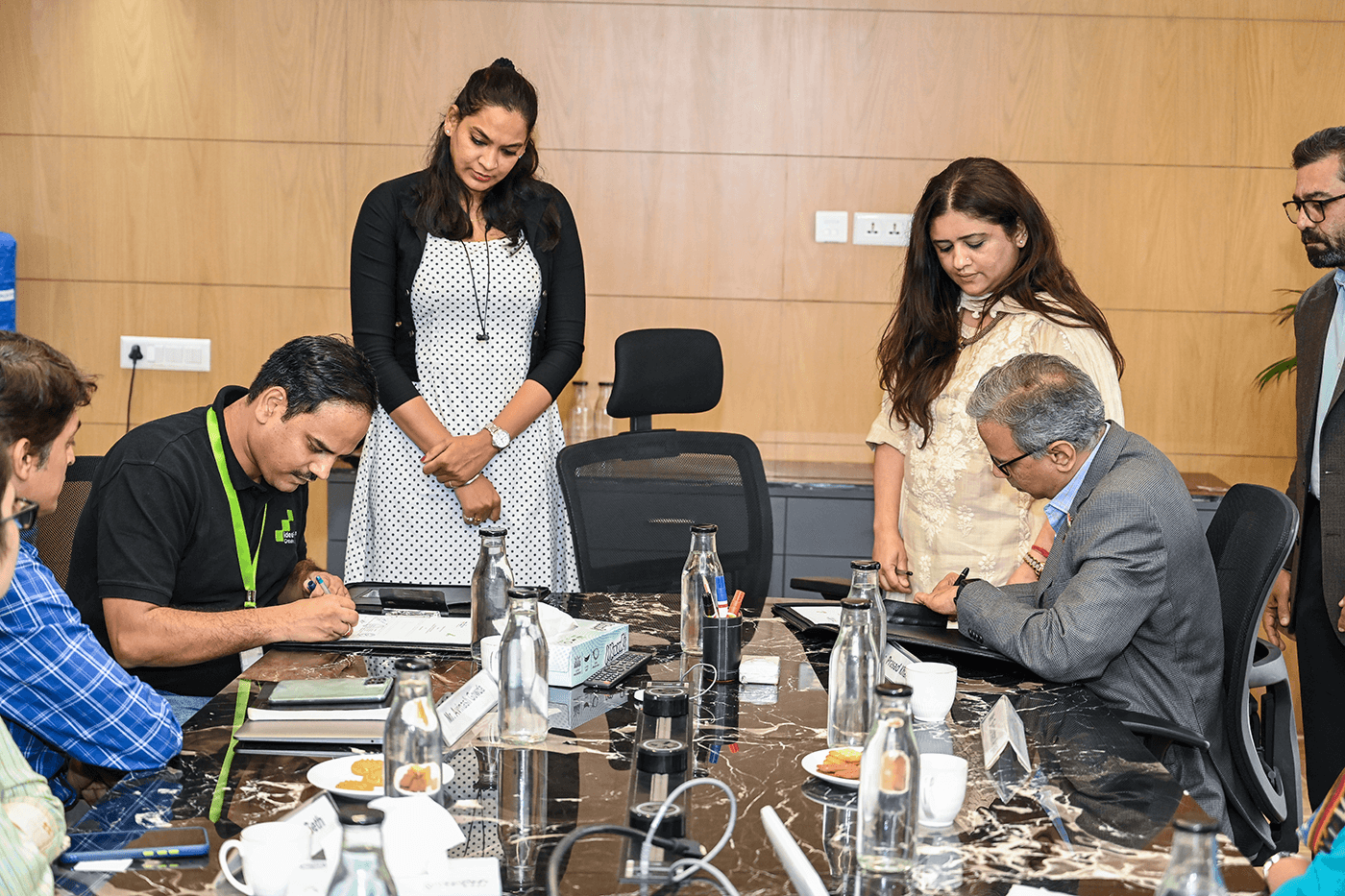 The collaboration areas are as follows:
Internship
Placement
Live Projects
Guest lectures
Curriculum Inputs
ideaForge is a product-focused UAV systems company, developing drone solutions for mapping, security, and surveillance applications. ideaForge drones are generations ahead of other equipment manufacturers (OEMs), be it safety, reliability, autonomy, and performance. Our company is backed by well-reputed investors that include Infosys, Qualcomm, Celesta Capital & Florintree. Our UAVs compete with the best in the world and the company is committed to developing deep technology engineering skills in international markets to strengthen its larger interests.