In a landmark event for the global drone industry, Hon'ble Minister of State for Civil Aviation, Shri Jayant Sinha showcased world's first NPNT compliant drones at the Global Aviation Summit 2019. The summit was held on January 15, 2019 at Mumbai, India.
The No Permission No Take-Off or NPNT compliant drones were developed by ideaForge, India's premier UAV design and manufacturing organization. India's drone policy regulations or Civil Aviation Requirements' (CAR) NPNT standard is the world's first all-digital process for acquiring automated flying permissions for UAVs and thus ensures that enforcement is built-in. ideaForge's indigenous R&D capability and technological prowess was leveraged to become the first OEM to fly in the Digital Sky.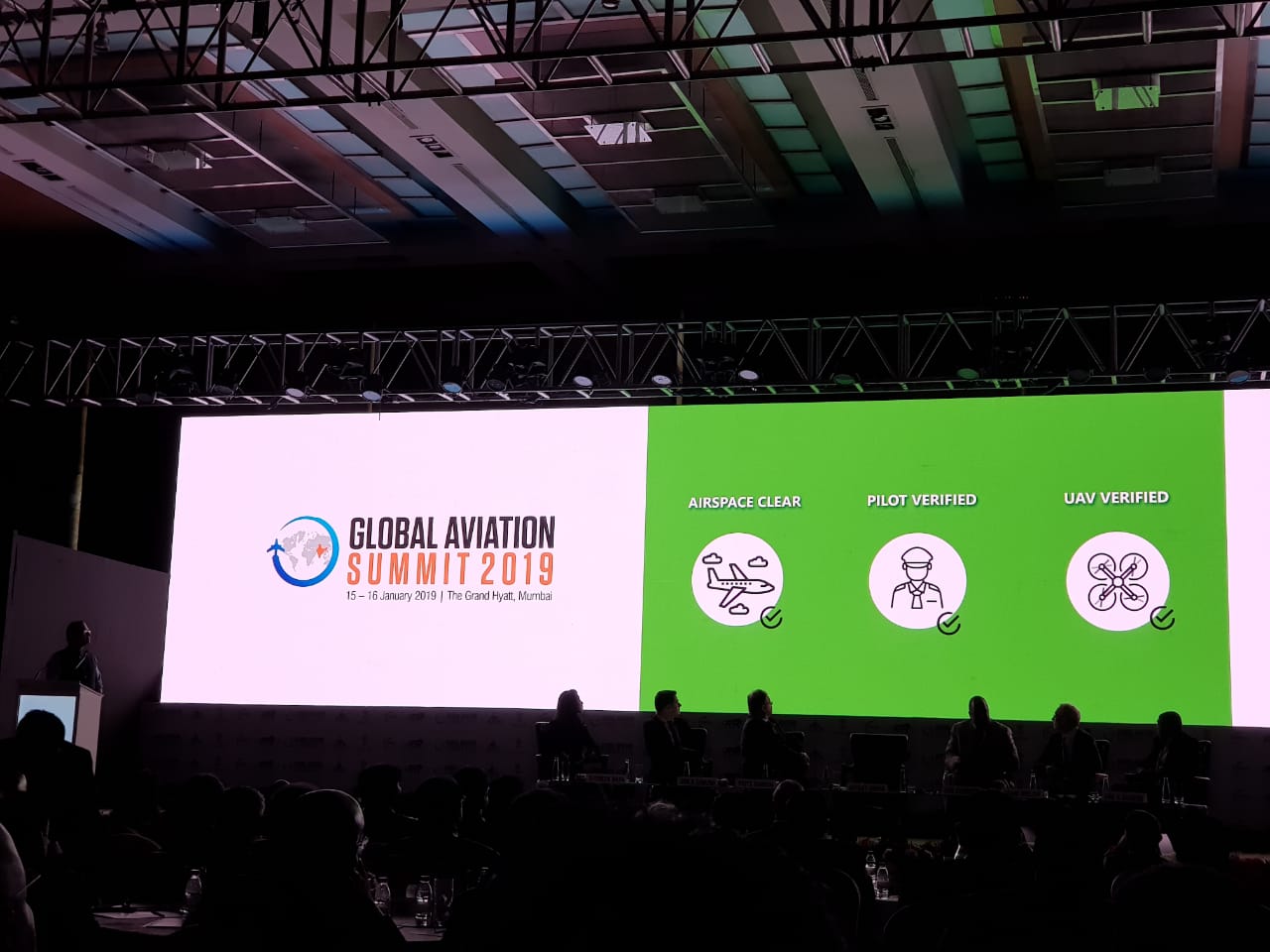 The Remotely Piloted Aircraft (RPA) CAR i.e. India's drone policy came into effect on 01 December 2018 after much deliberation. The regulations lay the protocols for manufacturers/OEMs, remote pilots and users for safe operations of drones and co-operative use of airspace. The regulations also classify drones into 5 categories – nano, micro, small, medium and large. All categories of drones except those categorized as nano will require the UAV to be NPNT-compliant.
"Digital Sky is going to serve as a model for the world. With India's population & geography, enforcement poses a unique challenge, and the Digital Sky initiative introduces a revolutionary technological solution to this age-old problem. ideaForge has already been a market leader in the UAV space, and with our NPNT compliant UAVs, we are fully committed to flying in the Digital Sky and showcasing this platform to the world."
Using ideaForge's NPNT compliant drones, users can apply for flying permissions on the Digital Sky portal, and log their post-flight data online. This significantly reduces the barrier for entry for customers, as it reduces the time to apply for permissions from 30 days with multiple government agencies, to almost immediately using an intuitive web application.